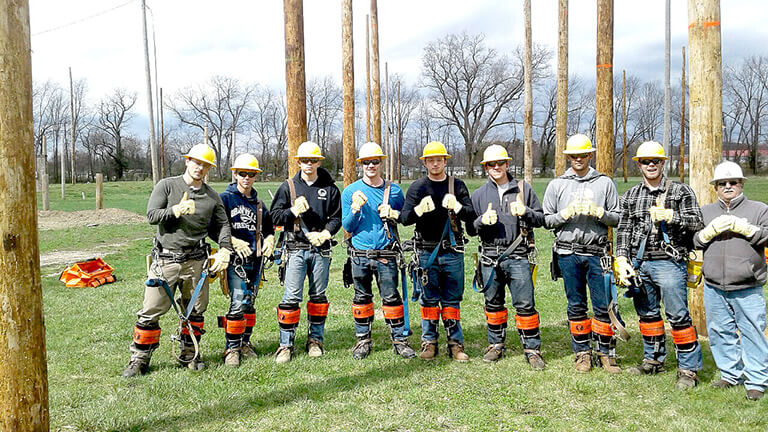 Giving Back
Youngstown believes in giving back. We donate a portion of our sales to charitable endeavors.
We are proud to work with the follow organizations.
Fallen Linemen
Fallen Lineman Organization (FLO) has a mission to memorialize fallen electric line workers, and care for the families who have lost or are impacted by a sever injury of a loved one in the line of duty.
We are thankful for the great work that FLO does and we are glad that we can be a small part of their efforts.
Visit fallenlinemen.org
NSUJL
NSUJL (National Sisterhood United for Journeymen Linemen) is a non profit organization dedicated to assisting families of fallen or injured IBEW Journeymen Linemen, Utility Linemen, Apprentice Linemen, Groundmen, LCTT and/or their spouses and minor children.
NSUJL provides financial, physical and emotional support to numerous families throughout the year.
Visit nsujl.org
St.Jude's
The mission of St.Jude Children's Research Hospital is to advance cures, and means of prevention, for pediatric catastrophic diseases through research and treatment. Consistent with the vision of their founder, Danny Thomas, no child is denied treatment based on race, religion or family's ability to pay.
Visit stjude.org
Dawson Technical Institute
Dawson Technical Institute is an academic job training center located in Chicago, IL. They are dedicated to providing students with intensive and comprehensive industry validated training in the utility industry.
Youngstown proudly provides work gloves for all students in their program.
Disaster Relief
Youngstown periodically provides work gloves in disaster relief areas. Whether that be fires in California or tornadoes and hurricane relief in other parts of the USA.
Youngstown recognizes that a good pair of protective gloves can assist in clean-up efforts to make those helping out a little bit safer.
Together we can make a difference