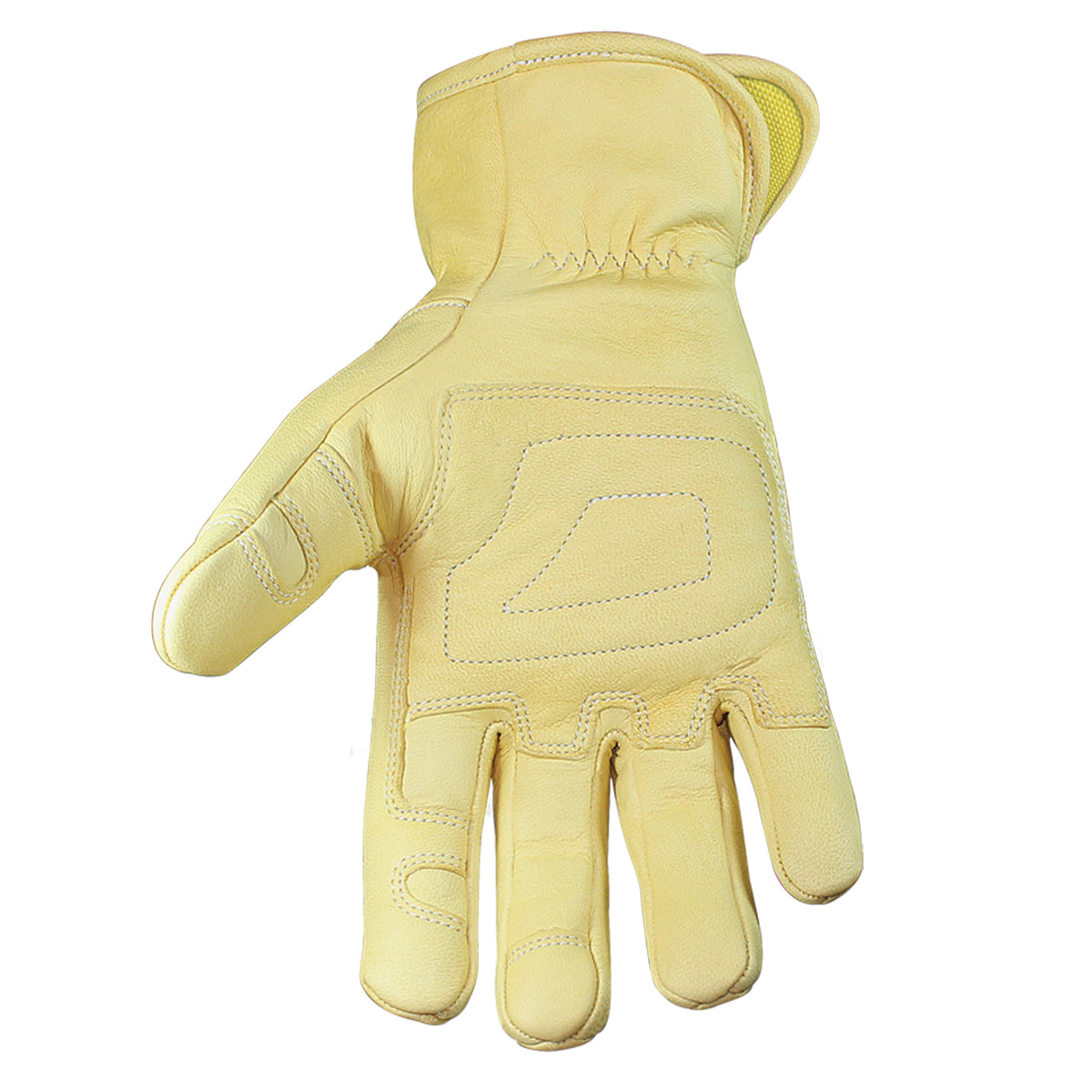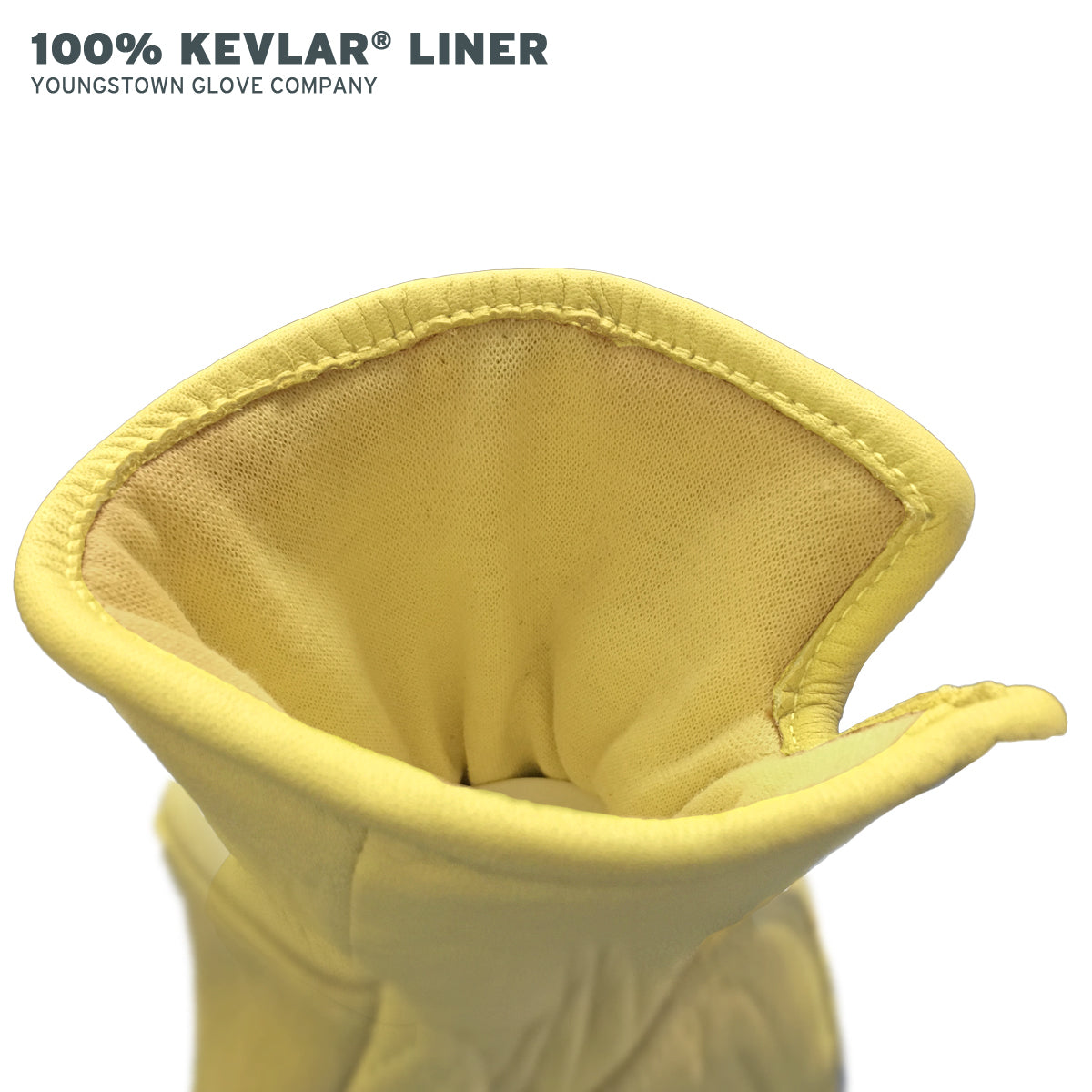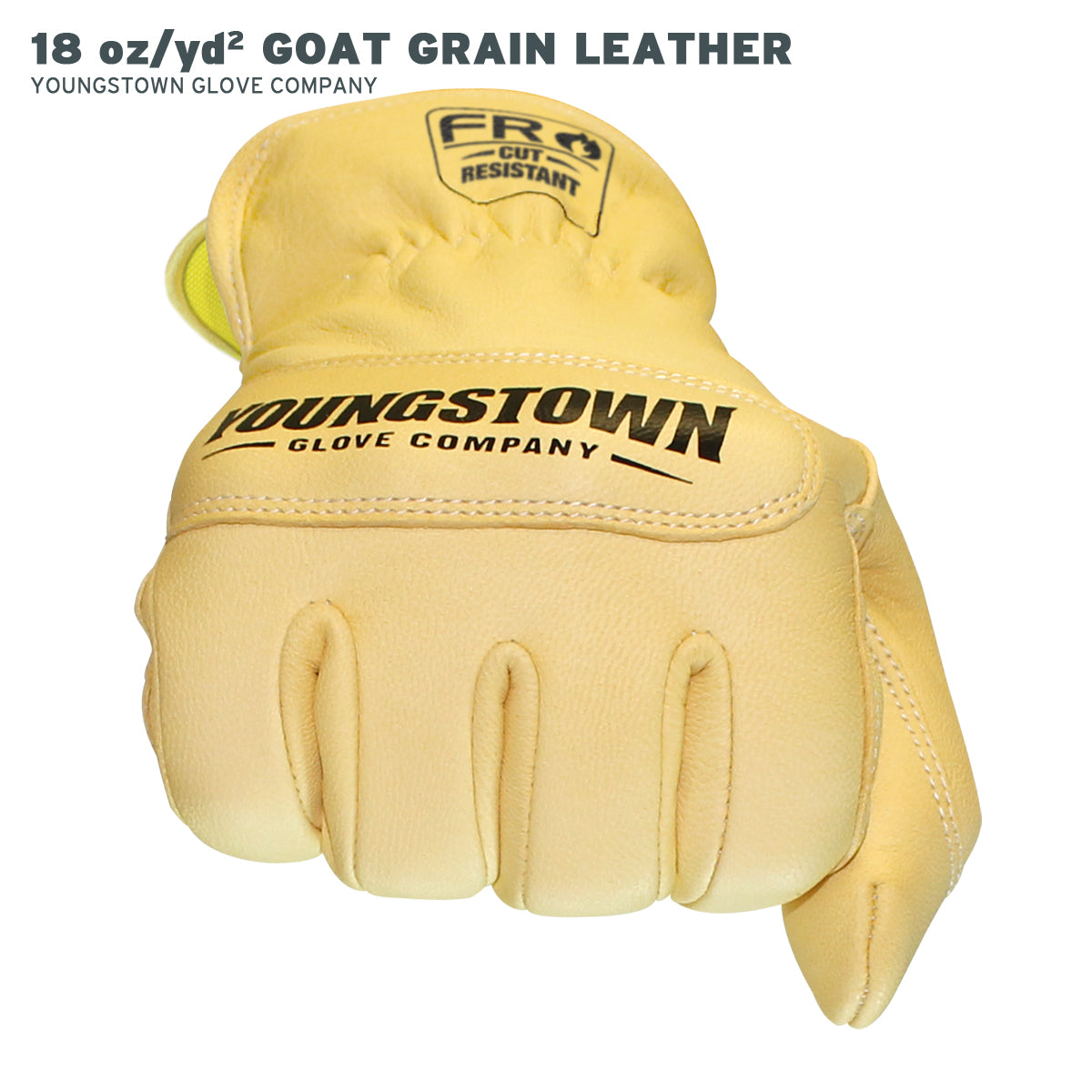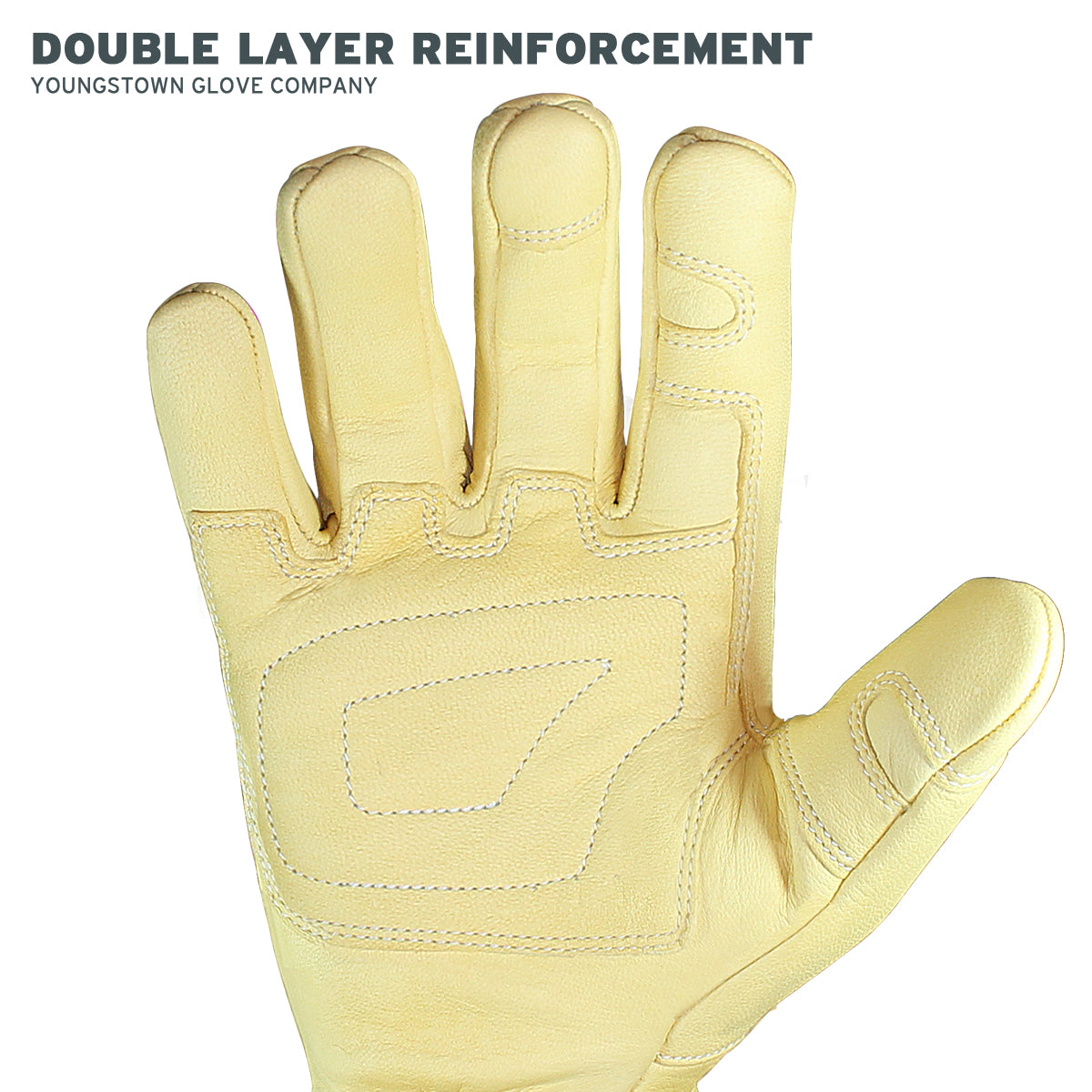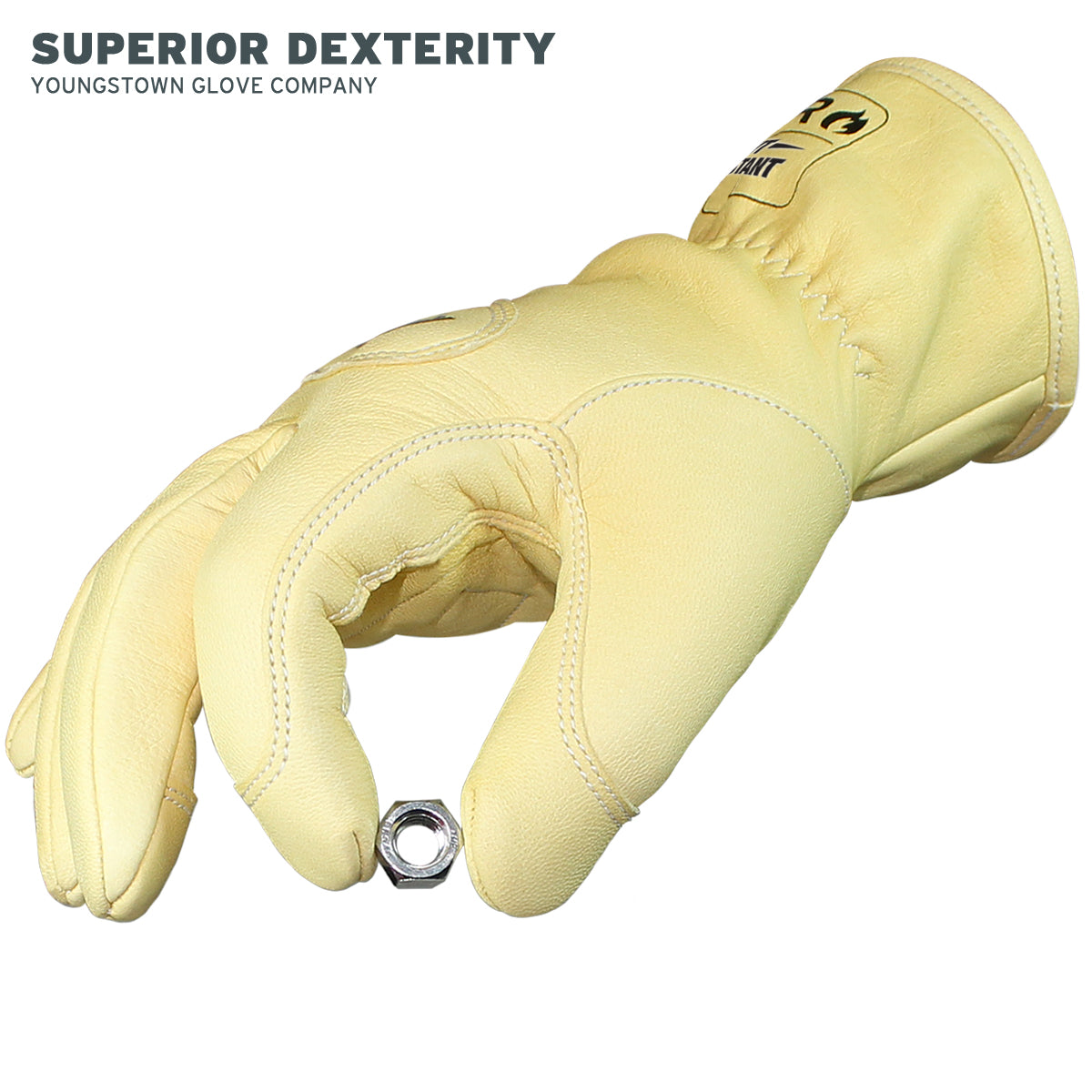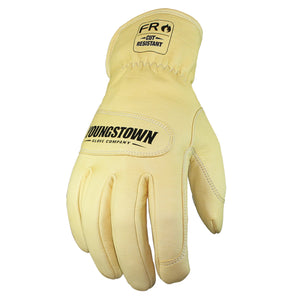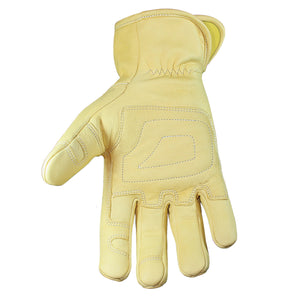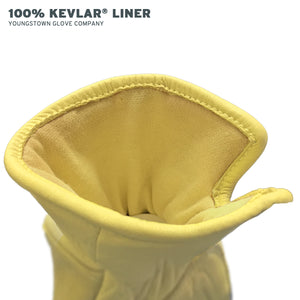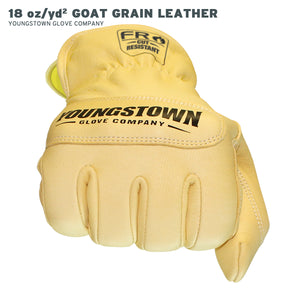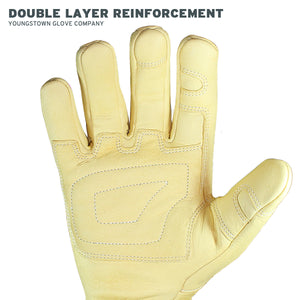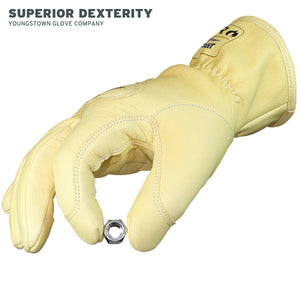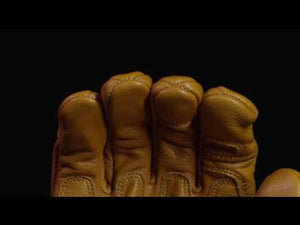 12-3365-60
FR Ground Glove
Made with a cut resistant liner made with Kevlar® fiber by DuPont™ throughout the entire glove for 360° protection
Youngstown's FR Ground Glove is designed to provide total hand protection and lasting durability. We took our top selling Ground Glove model and lined every inch of the glove with 100% Kevlar® fiber by DuPont™. This combination not only offers cut and puncture resistance but it also makes the glove flame resistant and increases the arc rating. We attach the Kevlar® fiber directly to the leather to ensure there is no "sliding liner" feel or bunching. The palm, fingers and saddle are all reinforced with a second layer of leather to greatly enhance the durability of the glove. This glove is also ANSI Z49.1 compliant for welding applications. Youngstown's highly protective FR Ground Glove is ideal for a wide range of applications and working environments as it is flame resistant, heat resistant, arc rated, cut resistant and puncture resistant.
WARNING: Youngstown's Arc Rated gloves do NOT protect against shock or voltage.
FR Ground Glove:
Cut resistant liner made with Kevlar® fiber by DuPont™ throughout the entire glove for 360° protection
DuPont™, and Kevlar® are registered trademarks or trademarks of E.I. du Pont de Nemours and Company or its affiliates
Arc Rating: 37 cal/cm² according to ASTM F2675/F2675M-13
Cut Resistant: ANSI/ISEA 105 Level A4
Puncture Resistant: ANSI/ISEA Level 5
Flame Resistant: exceeds standards according to ASTM F2302 and D6413
Compliant: NFPA 70e-2018 Standard / OSHA 29 CFR Part 1926
Will not drip, melt or ignite if exposed to sparks or flames
ANSI Z49.1 Compliant for Welding Applications
Double layered goatskin palm, fingers and saddle for extended durability
Ergonomic, 3D glove pattern form fits to hand for superior comfort and dexterity
Ideal for Gas and Electric Utilities / Linemen / Oil and Gas / Welding / Construction / Electricians / Landscape / Arbor
WARNING: Youngstown's Arc Rated gloves do NOT protect against shock or voltage.
WHAT OUR CUSTOMERS ARE SAYING ABOUT US
WE THINK YOU'LL LIKE THESE